Episodes
Wednesday Aug 22, 2018
Wednesday Aug 22, 2018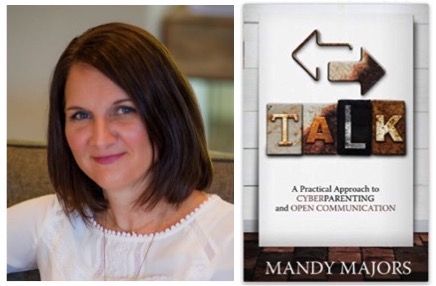 Do you have children in your household who have a smartphone?

Do you want to know more about what they can access on these devices?

Do you want to be better at cyber-parenting?
If you answered yes to any one of these questions, then this is the show for you.
Our guest, Mandy Majors, is the author of TALK: A Practical Approach to Cyberparenting and Open Communication and is the founder and executive director of nextTalk, a nonprofit organization passionate about helping families develop open communication to keep kids safe online.
She has been happily married to her best friend, Matt, for eighteen years, and they're raising two kids in a quaint little Texas community.
Webpage: www.mandymajors.com
Webpage: www.nextTalk.org
Book Link: https://amzn.to/2PodTqJ
Facebook: @authormandymajors
Twitter @mandymajors
For cell phone contract: Text "cellphone" to 44222
……………………………………………………………………………………………………
Join us in our "HARMONIOUS FAMILY BLUEPRINT: The On-line 3-Month Program That Will Forever Change Your Family". You will learn how to create a system and foundation that will bring more harmony, happiness, and excitement as well as instill boundaries, balance, and values to the family unit. Email us at Info@IntegrativeMinds.com for a private complimentary interview.
Click on this link https://goo.gl/Hx92H1 to get my Amazon #1 Bestselling book titled "Your Amazing Itty Bitty™ Family Leadership Book: 15 Simple Tips Successful Companies Use That Families Can Implement At Home"
Go to www.ParentPumpRadio.com to leave your questions, comments, and suggestions for future shows. 
Our show can be heard on Itunes, Google Play, Stitcher, MissionsRadio.org, and LiveLeadPlay.com.
#MandyMajors #nexttalk #cyberparenting #opencommunicationwithyourchildren #happyfamily #harmoniousfamily, #parentpumpradio #integrativeminds #Jacquelinetdhuynh #Jacquelinehuynh