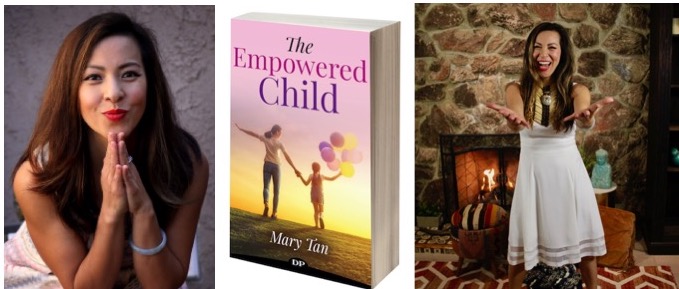 What is an empowered child?

What is the most important mindset when raising an empowered child?

Does everyone really have an inner child and why does that matter?
Our guest, Mary Tan, is an international bestselling author, speaker, business strategist and high priestess on a mission as Queen Maker who liberates women and mom out there to claim power, wealth and impact in this world. Founder of the Light Warrior School and Priestess Leadership School, she empowers femmepreneurs and children with tools to get wealthy in every way.
She is a sought after expert for radio, podcasts, magazine, documentaries, and shows. When she's not sharing the stage with Deepak Chopra and Les Brown, she's having a living room dance party with her incredible husband and two little girls in Southern California.
Book "The Empowered Child": https://amzn.to/2wticZu
Facebook: facebook.com/groups/WealthyPriestessLeader/
Facebook: facebook.com/groups/TheEmpoweredChild/
…………………………………………………………………………………………………
Jacqueline's Info:
#ParentPumpRadio #integrativeminds #Jacquelinetdhuynh #Jacquelinehuynh  #harmoniousfamily, #happyfamily #financialcommunication #wealthyfamily #familyFinancialfreedom #financialfreedom #financiallyfree #cashflow #truelegacywealth #legacywealth #MaryTan #TheEmpoweredChild #WealthyPriestessLeader