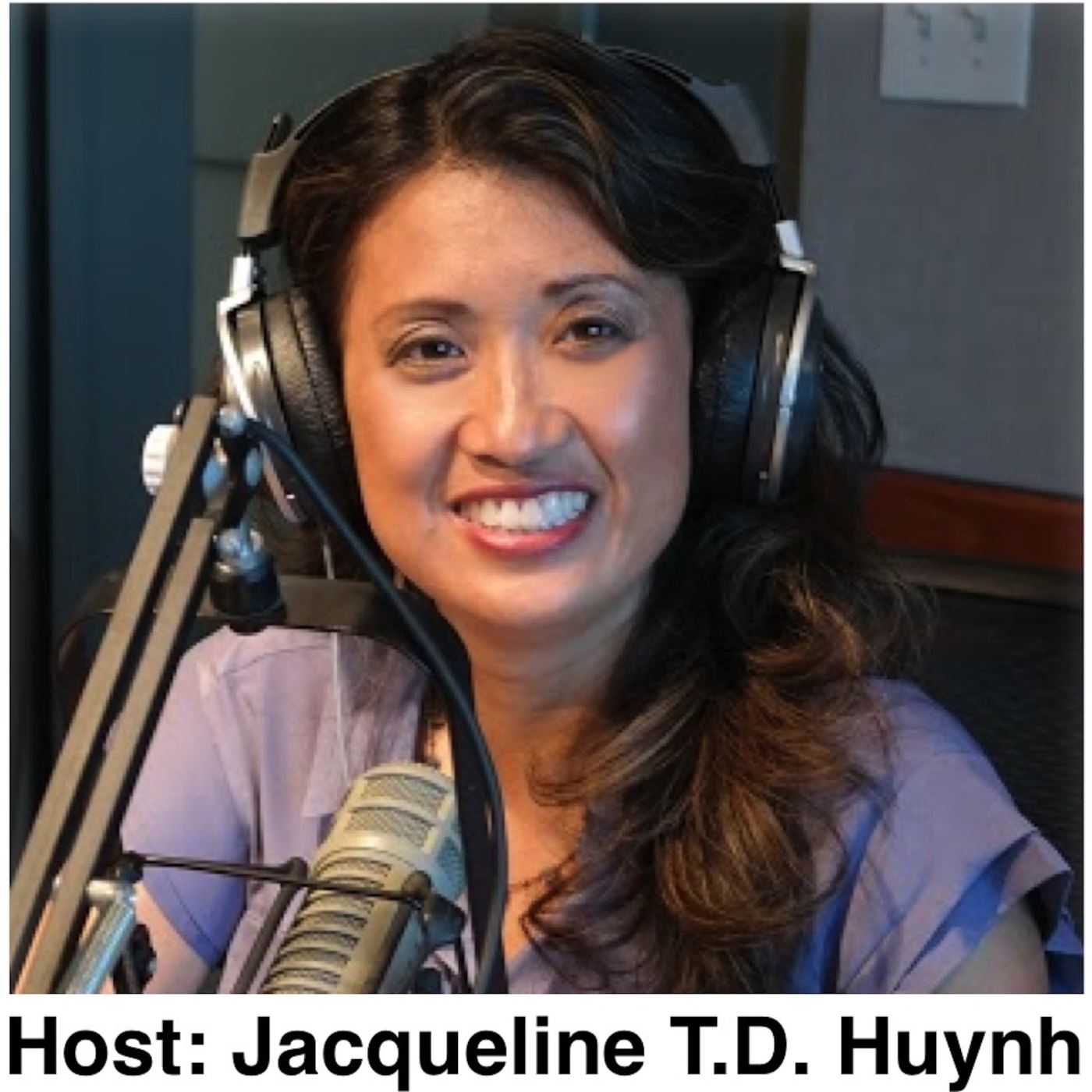 Our Guest Jacqueline T.D. Huynh came to the United States in 1975 as a refugee from Vietnam at 8 years old with her 4 younger sisters, her parents and 2 cousins. They had the clothes on their back, the hope of an American dream and a commitment to succeed.
She is now a radio host/producer for Parent Pump Radio, a #1 Amazon selling author of "The Amazing Itty Bitty Book on Family Leadership" and Certified Master in Neuro-Linguistic Programming (NLP).
She is also a public speaker, trainer, and coach. She specializes on the topic of leadership development, dynamic communication, engagement, and time management. She's passionate about helping parents leave a multi-generational legacy of wealth in life, leadership and financial freedom
…………………………………………………………………………………………………………………
Email me at Jacque@IntegrativeMinds.com to schedule your Manifesting Tranquility Session.
Join us in our "HARMONIOUS FAMILY BLUEPRINT: The On-line 3-Month Program That Will Forever Change Your Family". You will learn how to create a system and foundation that will bring more harmony, happiness, and excitement as well as instill boundaries, balance, and values to the family unit. Email us at Info@IntegrativeMinds.com for a private complimentary interview.
Click on this link https://goo.gl/Hx92H1 to get my Amazon #1 Bestselling book titled "Your Amazing Itty Bitty™ Family Leadership Book: 15 Simple Tips Successful Companies Use That Families Can Implement At Home"
Go to www.ParentPumpRadio.com to leave your questions, comments and suggestions for future shows. 
#HowcanIbeabetterparent #whatshouldIavoidtobeabetterparent #consciousparenting #howcanIcommunicatewithmychildren  #happyfamily #harmoniousfamily, #parentpumpradio #integrativeminds #Jacquelinetdhuynh #Jacquelinehuynh